Project Leadership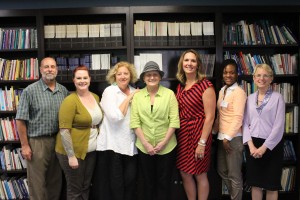 T
he Community of Practice for Supporting Families of Individuals with Intellectual & Developmental Disabilities is led by a project team from the following organizations:

National Association of State Directors of Developmental Disabilities Services (NASDDDS)
nasddds.org
The National Association of States Directors of Developmental Disabilities Services (NASDDDS) represents the nation's agencies in 50 states and the District of Columbia providing services to children and adults with intellectual and developmental disabilities and their families. NASDDDS promotes visionary leadership, systems innovation, and the development of national policies that support home and community-based services for individuals with disabilities and their families.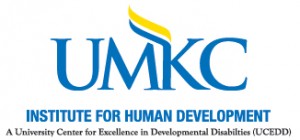 UMKC-Institute for Human Development, UCEDD
www.ihd.umkc.edu
The Institute for Human Development began in the late 1970s as the UMKC Institute for Community Studies.  The IHD was named Missouri's UCEDD in 1977 and has been working ever since to improve the quality of life of individuals with developmental disabilities and their families throughout the entire life span and develop partnerships for effective social change.  As a UCEDD, the IHD provides interdisciplinary pre-service preparation, performs community service and training, and conducts research, evaluations, and information dissemination.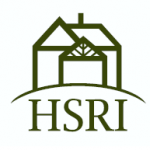 Human Services Research Institute 
hsri.org
In the fields of intellectual and developmental disabilities, substance use and prevention, mental health and child and family services HSRI works to assist public managers and human service organizations to develop services and supports that work for children, adults, and families; enhance the involvement  of individuals and their families in shaping policy, priorities and practice; improve the capacity of systems, organizations, and individuals to cope with changes in fiscal, administrative, and political realities; and expand the use of research, performance measurement and evaluation to improve and enrich lives.
The Community of Practice for Supporting Families of Individuals with Intellectual & Developmental Disabilities is supported by a grant from the
Administration on Intellectual & Developmental Disabilities