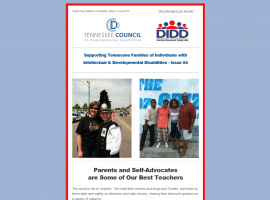 Parents and Self-Advocates are Some of Our Best Teachers
Read Tennessee's fourth and latest issue of the Supporting Families e-newsletter http://eepurl.com/WKF_b This month's issue discusses valuing the self-advocate and family voice.  Listening to the...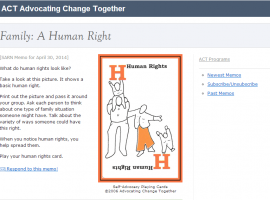 Family is a Human Right
Every week, Advocating Change Together (ACT), Minnesota's statewide self-advocacy organization, writes an e-mail memo and sends it out across the country and readers respond. This fuels...