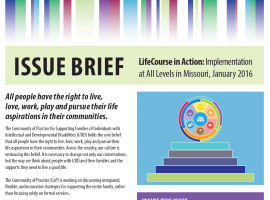 Issues Brief now available – LifeCourse in Action: Implementation at all Levels in Missouri
The Community of Practice (CoP) is working on discovering integrated, flexible, and innovative strategies for supporting the entire family, rather than focusing solely on formal...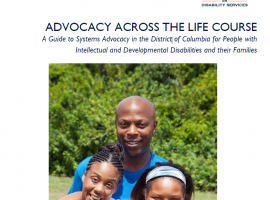 ADVOCACY ACROSS THE LIFE COURSE: A Guide to Systems Advocacy in the District of Columbia for People with I/DD and their Families
This great guide was developed by the District of Columbia CoP team! There's no greater champion for justice and inclusion for people with disabilities than...