Sharing the LifeCourse Framework Series Session 3: Implementing Lessons Learned
The National Community of Practice was invited by the State Employment Leadership Network (SELN) to present Sharing the LifeCourse Framework, a series of online discussions on the role of family involvement in employment for people with disabilities.  Using the LifeCourse Framework as a backdrop, the discussions focused on ways to reframe expectations around employment.
The third and final presentation of the series took place on April 14, 2015.  The third session focused on bringing it all together and applying the framework at the policy and practice level. Emma Shouse, Director of Communications at the Tennessee Developmental Disabilities Council, and Dan Lusk, Director of the Division of Developmental Disabilities with the South Dakota Department of Human Services, provided first-hand stories on how the LifeCourse Framework is being used to change policy and practice, promote self-determination, and improve planning.
For the Session 3: Implementing Lessons Learned archive and materials, please follow this link to the SELN website http://www.selnmembers.org/events/families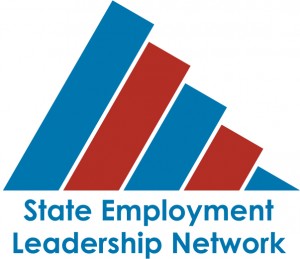 SELN is a partnership of the National Association of State Directors of Developmental Disabilities Services (NASDDDS) and the Institute of Community Inclusion at the University of Massachusetts Boston (ICI).  Membership is open to state I/DD agencies.  Learn more at selnmembers.org
---
---
Rachel is the Media & Design Specialist on the Family to Family team at the UMKC-Institute for Human Development, UCEDD. She completed her Master's in Public Administration with an emphasis in nonprofit management at UMKC. She is proud to say she is a second generation AmeriCorps member! Her passion is where social justice and technology meet. Her specialty is making projects, programs, and organizations look good.
---