Sharing the LifeCourse Framework Series Session 2: Focusing on the Providers' Journey
Apr 02, 2015 Rachel National, Newsletter, Updates 0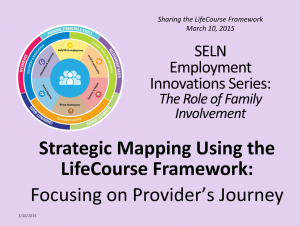 The National Community of Practice was invited by the State Employment Leadership Network (SELN) to present Sharing the LifeCourse Framework, a series of online discussions on the role of family involvement in employment for people with disabilities.  Using the LifeCourse Framework as a backdrop, the discussions focused on ways to reframe expectations around employment.
There are three presentations in the series. Kim Buckman& Cyndi Johns, from Learning Opportunities Quality Works (LOQW), a provider of supports to individuals with I/DD in Missouri, presented the second session on March 10, 2015.  The second session focused on applying the LifeCourse framework to practices and direct supports offered and highlighted how the agency's supports have been overhauled using the LifeCourse framework.  Over 40 employment professionals from the SELN national network logged in to participate.  The remaining session will focus on bringing it all together and applying the framework at the policy and practice level.
For the Session 2: Focusing on the Providers' Journey archive and materials, please follow this link to the SELN website http://www.selnmembers.org/events/families
Get more information about the series at the SELN website http://www.selnmembers.org/familyregistration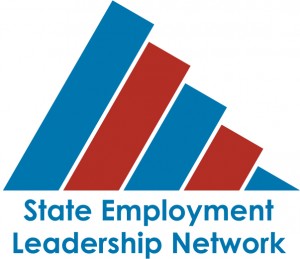 SELN is a partnership of the National Association of State Directors of Developmental Disabilities Services (NASDDDS) and the Institute of Community Inclusion at the University of Massachusetts Boston (ICI).  Membership is open to state I/DD agencies.  Learn more at selnmembers.org
---
---
Rachel is the Media & Design Specialist on the Family to Family team at the UMKC-Institute for Human Development, UCEDD. She completed her Master's in Public Administration with an emphasis in nonprofit management at UMKC. She is proud to say she is a second generation AmeriCorps member! Her passion is where social justice and technology meet. Her specialty is making projects, programs, and organizations look good.
Related articles
---