Parents and Self-Advocates are Some of Our Best Teachers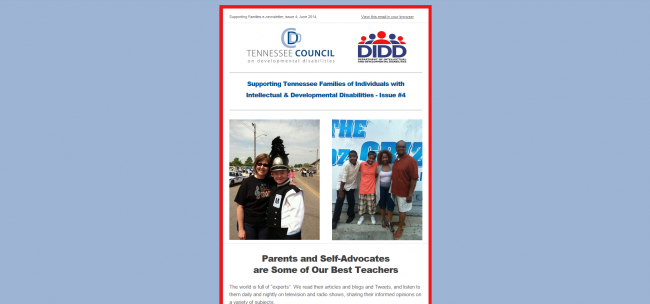 Read Tennessee's fourth and latest issue of the Supporting Families e-newsletter http://eepurl.com/WKF_b
This month's issue discusses valuing the self-advocate and family voice.  Listening to the self-advocate and family voice is an essential catalyst for systems change.  Without hearing from individuals and families, it is impossible for our communities and our current systems of supports to ensure what is currently being offered is meeting their needs.
See what the Supporting Families project is doing here: http://www.tn.gov/cdd/
---
---
Rachel is the Media & Design Specialist on the Family to Family team at the UMKC-Institute for Human Development, UCEDD. She completed her Master's in Public Administration with an emphasis in nonprofit management at UMKC. She is proud to say she is a second generation AmeriCorps member! Her passion is where social justice and technology meet. Her specialty is making projects, programs, and organizations look good.
---