Older Americans Month 2016: "Blaze a Trail"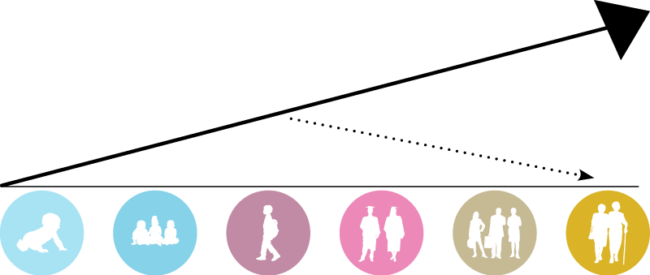 Older adults are a growing and increasingly vital part of our country. The contributions they make to our communities are varied, deeply rooted, and include influential roles in the nation's economy, politics, and the arts. From 69-year-old NASA Administrator Charles Bolden, Jr. to 84-year-old actress Rita Moreno to 83-year-old Ruth Bader Ginsberg, who took her seat as a Supreme Court Justice at age 60, older adults are blazing trails in all aspects of American life.
In 1963, we began to acknowledge the contributions of older people by using the month of May to celebrate Older Americans Month (OAM). Led by the Administration for Community Living, the annual observance offers the opportunity to learn about, support, and celebrate our nation's older citizens. This year's theme, "Blaze a Trail," emphasizes the ways older adults are reinventing themselves through new work and new passions, engaging their communities, and blazing a trail of positive impact on the lives of people of all ages.
While the National Community of Practice for Supporting Families works to enhance supports to older adults and their families year-round, we will use OAM 2016 to focus on these supports are being transformed across the country to help aging individuals achieve the good life. Throughout the month, the Community of Practice will share information highlight and celebrate the good life efforts targeted towards improving the lives of older adults, their caregivers, and their families that are taking place in CoP states and beyond. We encourage you to get involved by connecting with local initiatives that support aging in your area, following our project throughout the month, as well as connecting with the OAM initiative at the Administration for Community Living website.
***
Discover OAM: Visit http://acl.gov/olderamericansmonth
Connect: Follow us on Facebook, Twitter, or Google+
Contact your Area Agency on Aging: Visit http://www.eldercare.gov or call 1-800- 677-1116

---
---
Rachel is the Media & Design Specialist on the Family to Family team at the UMKC-Institute for Human Development, UCEDD. She completed her Master's in Public Administration with an emphasis in nonprofit management at UMKC. She is proud to say she is a second generation AmeriCorps member! Her passion is where social justice and technology meet. Her specialty is making projects, programs, and organizations look good.
---