Next #Innovations webinar announced! #LifeCourse Tools in Action: A Good Life for All in #Oklahoma


INNOVATIONS IN SUPPORTING FAMILIES
COMMUNITY OF PRACTICE FRAMEWORK FOR SYSTEMS CHANGE WEBINAR SERIES
LifeCourse Tools in Action: A Good Life for All in Oklahoma
July 28, 2016
2PM Eastern / 1PM Central / 12PM Mountain / 11AM Pacific / 10AM Alaska / 9AM Hawaii
Webinar will last approximately one hour and a half.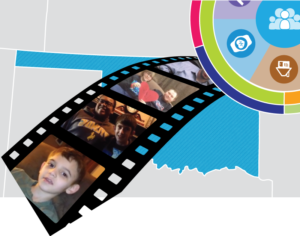 The Community of Practice (CoP) is working on discovering integrated, flexible, and innovative strategies for supporting the entire family, rather than focusing solely on formal services.
This Innovations webinar will focus on the Supporting Families CoP state team in Oklahoma and their work to enhance supports to ALL individuals and their families, including how it has been:
reframing attitudes and perceptions about disability as well as formal services for individuals and their families
partnering with individuals and families, as well as community resources to increase the volume of key messages,
leading strategically by maximizing partnerships, seizing key opportunities, and navigating political landscapes.
CONNECTION INFORMATION
LOG IN AT https://nasddds.adobeconnect.com/familynetworks/
CALL INTO (888) 407-5039
Download the flyer to print/share: Lifecourse Tools in Action: A Good Life for All in Oklahoma 

This webinar is part of a series focused on innovative strategies to enhance the systems that support families of individuals with intellectual & developmental disabilities. Get the details about the Innovations Webinar Series.
---
---
Rachel is the Media & Design Specialist on the Family to Family team at the UMKC-Institute for Human Development, UCEDD. She completed her Master's in Public Administration with an emphasis in nonprofit management at UMKC. She is proud to say she is a second generation AmeriCorps member! Her passion is where social justice and technology meet. Her specialty is making projects, programs, and organizations look good.
---