NASDDDS MYC Plenary Panel: Partnering Family & Community Engagement
Mar 15, 2016 Rachel LifeCourse, Newsletter, Tennessee, Washington 0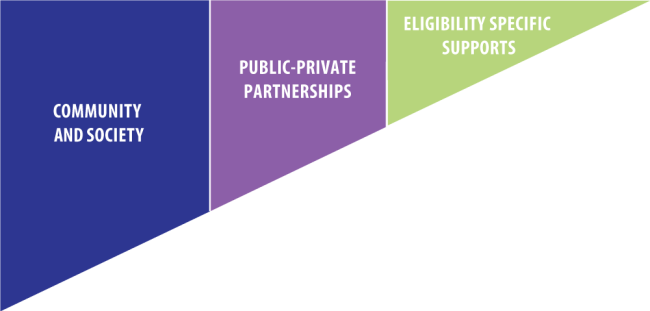 The Supporting Families Community of Practice (CoP) has developed a universal strategy for providing information, outreach and supports based on the knowledge that approximately 75% of people with developmental disabilities are not part of the formal service system and the LifeCourse framework is of value to all people; the 25% and the 75%. Each uses the same LifeSpan framework, employing unique strategies, information, policies, practices and community engagement with the formal and informal systems. Tennessee, Washington, and Pennsylvania will team up to illustrate how they have implemented different pieces of the universal strategy.
Members from the Tennessee (TN) Community of Practice team will share their experiences in the development of resource folders meant to assist families in navigating the complexities of the service system, lunch and learn sessions, and engaging with non-traditional outreach. The Washington team will highlight their mylifeplan.guide, which is a new person centered online tool for anyone to use, whether they are connected to the system or not. They will share how the tool is now working in concert with the state developmental disabilities agency to foster seamless planning.
Leaders from Pennsylvania will describe the importance of engaging families in their strategic planning process from the ground up and through the system redesign process, including launching and embedding sustainable family networks.
---
---
Rachel is the Media & Design Specialist on the Family to Family team at the UMKC-Institute for Human Development, UCEDD. She completed her Master's in Public Administration with an emphasis in nonprofit management at UMKC. She is proud to say she is a second generation AmeriCorps member! Her passion is where social justice and technology meet. Her specialty is making projects, programs, and organizations look good.
Related articles
---