May Tennessee Update: Navigating Life in Tennessee
May 18, 2015 Rachel Newsletter, Tennessee 0
"Siblings are often overlooked and sometimes even forgotten even in the mix of families…Especially as… often siblings do provide an important support role throughout the life course but especially as parents are aging."
Katie Arnold, Sibling Leadership Network
Supporting Siblings in Tennessee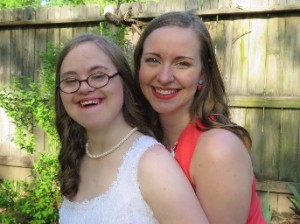 Supporting families means offering not only goods and services but also information and resources to help them stay informed and make important life decisions as well as opportunities to network and connect with others who have a similar experience. One way of connecting families to each other is through peer support. Many times, siblings are left out of the conversation despite the fact that they often offer a significant amount of support to their family members. They also they may benefit from information and opportunities to connect with others to take care of their own needs.
Adult siblings in Tennessee can find information and connect with other siblings across the state through TN Adult Brothers and Sisters of people with disabilities (TABS). TABS provides information, support, and networking for adult siblings of individuals with disabilities. Activities include regional meetings and an annual statewide conference typically held in early April. The TABS sibling network is coordinated by the Vanderbilt Kennedy Center for Excellence in Developmental Disabilities. Learn more at http://vkc.mc.vanderbilt.edu/vkc/tabs/
Navigating Supports: Disability Pathfinder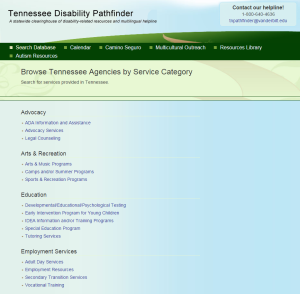 The Tennessee Community of Practice team has been hosting lunch and learn meetings to share information on Tennessee's Disability Pathfinder. Pathfinder helps families and agencies find useful disability services and resources in the state. It is not only a statewide clearinghouse of disability related resources but also a multi-lingual helpline.
The state team distributed a questionnaire at the Lunch and Learn to begin cataloging formal supports and informal family networks to add to the Disability Pathfinder. http://kc.vanderbilt.edu/pathfinder/
---
---
Rachel is the Media & Design Specialist on the Family to Family team at the UMKC-Institute for Human Development, UCEDD. She completed her Master's in Public Administration with an emphasis in nonprofit management at UMKC. She is proud to say she is a second generation AmeriCorps member! Her passion is where social justice and technology meet. Her specialty is making projects, programs, and organizations look good.
Related articles
---