May DC update: Partnering across systems to enhance supports to families
May 18, 2015 Rachel DC, Newsletter 0
Changing Planning with LifeCourse Thinking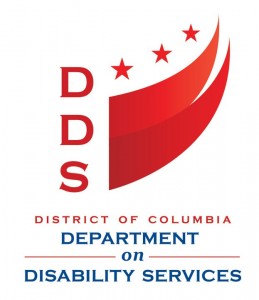 As a result of its involvement in the Community of Practice, the District of Columbia Department on Disability Services (DDS) revised their Initial and Annual ISP procedures to incorporate the LifeCourse principle of Integrated Supports. Also recommended was the use of the following LifeCourse tools in the intake and planning procedures of the department: Integrated Supports Star Worksheet, Integrated Supports Options, Life Trajectory Worksheet and the Tool for Developing a Vision. DDS is working on a broader revision on our ISP and plans to more fully incorporate the LifeCourse materials as they continue revising their processes and enhancing their encounters with families. You can view the updated ISP policy and procedures are available online at: http://dds.dc.gov/page/policies-and-procedures-dda.
New Partnership in the District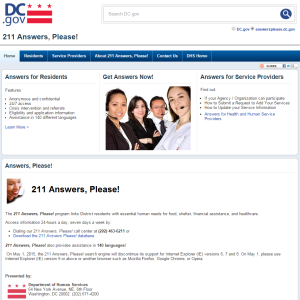 DDS is in conversations with the District's 2-1-1 service. 2-11 is a national initiative spearheaded by the United Way.  In DC, 2-1-1 is known as Answers Please and it is hosted by the DC Department of Human Services. Its purpose is to link DC residents with basic needs like food, shelter, financial assistance, and healthcare.
The DC Community of Practice team has identified a need for more family-friendly resources and referrals for individuals with disabilities and their families attempting to use this service. As a result, they will partner with Answers Please to identify and recommend family-friendly resources related to disabilities that would be available for all DC residents. Get connected to Answers Please at http://answersplease.dc.gov/
---
---
Rachel is the Media & Design Specialist on the Family to Family team at the UMKC-Institute for Human Development, UCEDD. She completed her Master's in Public Administration with an emphasis in nonprofit management at UMKC. She is proud to say she is a second generation AmeriCorps member! Her passion is where social justice and technology meet. Her specialty is making projects, programs, and organizations look good.
Related articles
---