#LifeCourse Showcase: Opening the door in Oklahoma
Feb 13, 2015 Rachel LifeCourse, National, Newsletter, Oklahoma 0
The Oklahoma team has been working on developing LifeCourse materials to disseminate in their own state.
In anticipation of their statewide family conference, as well as the annual Governor's conference, they have been working on developing a Charting the LifeCourse Guide with Oklahoma branding and photos. The Oklahoma folder is still in development.
The Oklahoma team hopes the folder will serve as a door opener to conversations about ideas like the good life, integrated supports, and a vision for the future.
For a sneak peak of their materials, check out images below!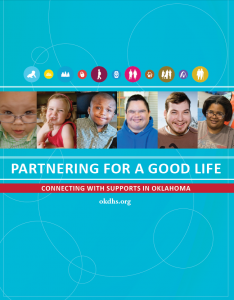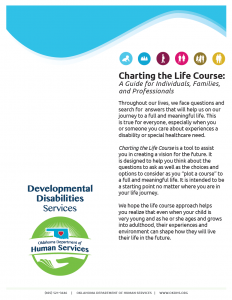 ---
---
Rachel is the Media & Design Specialist on the Family to Family team at the UMKC-Institute for Human Development, UCEDD. She completed her Master's in Public Administration with an emphasis in nonprofit management at UMKC. She is proud to say she is a second generation AmeriCorps member! Her passion is where social justice and technology meet. Her specialty is making projects, programs, and organizations look good.
Related articles
---