Focusing on the Front Door – LifeCourse Framework Innovations Webinar Series, March 26, 2015


INNOVATIONS IN SUPPORTING FAMILIES
COMMUNITY OF PRACTICE FRAMEWORK FOR SYSTEMS CHANGE WEBINAR SERIES
FOCUSING ON THE FRONT DOOR OF LONG-TERM SERVICES
TO ENHANCE SUPPORTS TO FAMILIES
MARCH 26, 2015
2PM Eastern / 1PM Central / 12PM Mountain / 11AM Pacific / 10AM Alaska / 9AM Hawaii
Webinar will last approximately one hour and a half.
Reaching out to find information or to get necessary services and supports can be a hard first step for many families. Two of the Community of Practice states, Missouri and Tennessee, have been working to make this initial contact with the state developmental disability systems a more person- and family-centered experience. Staff from the state Intellectual and Developmental Disabilities (I/DD) agencies will provide an overview of the changes they are making to the front door of services to better meet the needs of persons with I/DD and their families and to serve as a no wrong door to other supports.
PRESENTERS
Key staff from the state I/DD agencies in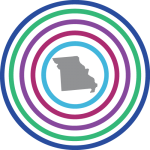 DMH Division of Developmental Disabilities in Missouri

Department of Intellectual & Developmental Disabilities in Tennessee
ARCHIVED WEBINAR: 
https://nasddds.adobeconnect.com/p7n45rfqj26/
DOWNLOADS:
Download the flyer to print or share: LifeCourse Framework Innovations Webinar Series Focusing on the Front Door Flyer
This webinar is part of a series focused on innovative strategies to enhance the systems that support families of individuals with intellectual & developmental disabilities. Get the details about the Innovations Webinar Series.
---
---
Rachel is the Media & Design Specialist on the Family to Family team at the UMKC-Institute for Human Development, UCEDD. She completed her Master's in Public Administration with an emphasis in nonprofit management at UMKC. She is proud to say she is a second generation AmeriCorps member! Her passion is where social justice and technology meet. Her specialty is making projects, programs, and organizations look good.
---