February Washington update
Feb 13, 2015 Rachel Newsletter, Washington 0
Launch of Virtual Person-Centered Life Planning Guide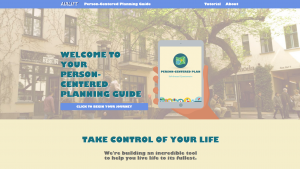 The Washington state team is very excited about the launch of their new Person-Centered Life Planning Guide, which is now online at mylifeplan.guide.
The website/app was developed by the Washington State DD Council in partnership with the Arc of Washington State and cloudPWR, a technology company in Washington.
25,000 Folders across Washington state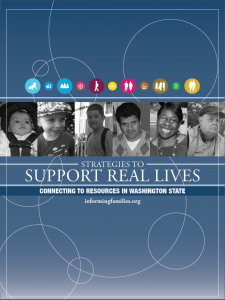 The Washington State CoP team developed an information folder in late 2013. Since they printed this product, they have distributed 25,000 folders. Way to go, Washington state!
---
---
Rachel is the Media & Design Specialist on the Family to Family team at the UMKC-Institute for Human Development, UCEDD. She completed her Master's in Public Administration with an emphasis in nonprofit management at UMKC. She is proud to say she is a second generation AmeriCorps member! Her passion is where social justice and technology meet. Her specialty is making projects, programs, and organizations look good.
Related articles
---