February Oklahoma Update
Feb 13, 2015 Rachel Newsletter, Oklahoma 0
Transition Times: LifeCourse Style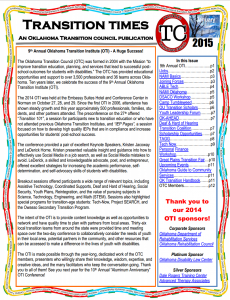 Trajectory and Life Course information is being included in the upcoming issue of Transition Times, the publication of the Oklahoma Transition Institute. OTI includes people like education and rehabilitation professionals who work to create positive futures for students with disabilities.
Watch for it at http://www.ou.edu/content/education/centers-and-partnerships/zarrow/oklahoma-transition-council/Transition-Tabloid.html
The Good Life in OK: Joining Forces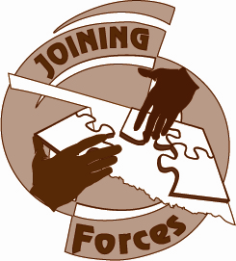 The statewide Joining Forces, Parent-Professional Partnership conference scheduled for February 18, 2015 continues to center around the LifeCourse Framework.  The OK team will also bring a new twist to The Good Life video by asking parents, siblings and loved ones to contribute a video with their definition of a good life.
The mission of the conference is to provide leadership skills and opportunities to promote family/professional partnerships. The goals of the conference are
To increase the awareness of the importance of family/professional partnerships;
To increase family participation in the development, implementation and evaluation of programs;
To increase leadership and partnership skills; and
To identify opportunities for family leadership.
Learn more about Joining Forces at http://oklahomafamilynetwork.org/okfn/family-leadership/
---
---
Rachel is the Media & Design Specialist on the Family to Family team at the UMKC-Institute for Human Development, UCEDD. She completed her Master's in Public Administration with an emphasis in nonprofit management at UMKC. She is proud to say she is a second generation AmeriCorps member! Her passion is where social justice and technology meet. Her specialty is making projects, programs, and organizations look good.
Related articles
---