February Missouri Update
Feb 13, 2015 Rachel Missouri, Newsletter 0
Safety & Security in the Community: Partnering Together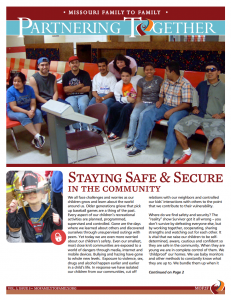 The latest issue of Partnering Together Magazine, the newsletter for the statewide Family to Family Health Information Center, was recently published.  It focused on the life domain Safety & Security.
The newsletter includes information about building relationships and strong informal networks to help keep family members safe.
Visit mofamilytofamily.org to view the newsletter.
Partnership and Planning in St. Louis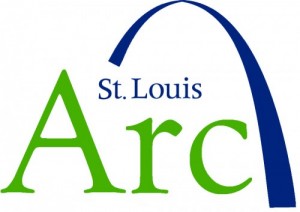 Members of the Missouri state CoP team out of the F2F/UCEDD are preparing to conduct informational workshops with families in conjunction with St. Louis Arc.
The LifeCourse framework and planning tools used for implementation will be presented and shared. Families will be encouraged to begin the planning process using the LifeCourse framework and tools that were created from the LifeCourse Tools and Practice workgroup.
---
---
Rachel is the Media & Design Specialist on the Family to Family team at the UMKC-Institute for Human Development, UCEDD. She completed her Master's in Public Administration with an emphasis in nonprofit management at UMKC. She is proud to say she is a second generation AmeriCorps member! Her passion is where social justice and technology meet. Her specialty is making projects, programs, and organizations look good.
Related articles
---