CoP Project Leadership Update
Oct 07, 2015 Rachel National, Newsletter 0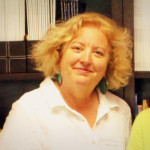 Recently, CoP Co-director, Mary Lee Fay, of NASDDDS, was named the Executive Director of NASDDDS.  Mary Lee really helped propel the Support Families agenda among the state DD agencies and we are very glad to see her step up into the shoes of executive director!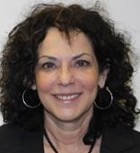 The new CoP Co-director from NASDDDS who will be supporting the project is Barbara Brent. Barbara has been with NASDDDS for four years as State Policy Director. As the Director of State Policy for NASDDDS, Barbara Brent has more than 34 years of experience in publicly funded systems for children and adults with intellectual and developmental disabilities. She has worked in state and county government, as well as in the private sector.  Previously, she served as the state DD agency director in Arizona and Tennessee.
Welcome Barb!
---
---
Rachel is the Media & Design Specialist on the Family to Family team at the UMKC-Institute for Human Development, UCEDD. She completed her Master's in Public Administration with an emphasis in nonprofit management at UMKC. She is proud to say she is a second generation AmeriCorps member! Her passion is where social justice and technology meet. Her specialty is making projects, programs, and organizations look good.
Related articles
---