Building Community Relationships – May: Supporting TN Families of People with Disabilities Vol. 3
May 23, 2014 Rachel Tennessee 2
Check out Tennessee's latest update about their state team's work around building families, which focuses on building community relationships and re-imagining supports for individuals and their families.
Tennessee wants to know:
As a family member or a person with a disability, what strategies have you found to be effective in making meaningful connections to your community?
As an agency that supports families, what have you done, or can you envision doing, to help a family or individual that experiences disability establish meaningful connections to their community?
Read it here, view past issues, and subscribe: http://bit.ly/TNupdatevol3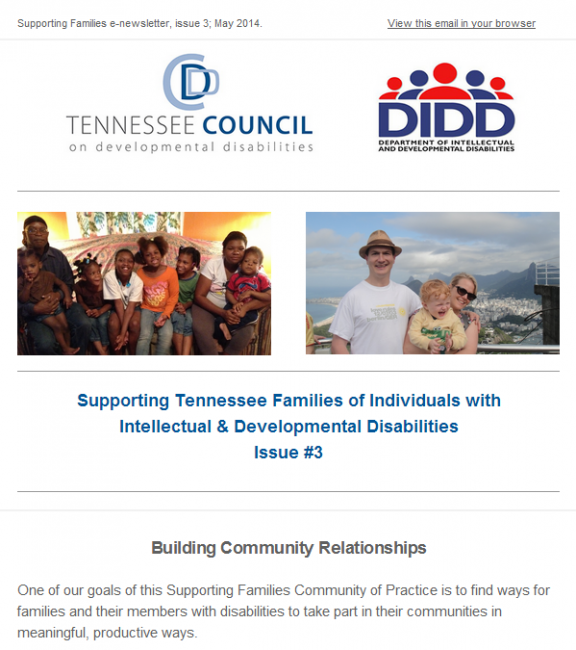 ---
---
Rachel is the Media & Design Specialist on the Family to Family team at the UMKC-Institute for Human Development, UCEDD. She completed her Master's in Public Administration with an emphasis in nonprofit management at UMKC. She is proud to say she is a second generation AmeriCorps member! Her passion is where social justice and technology meet. Her specialty is making projects, programs, and organizations look good.
Related articles
---