April Washington state Update
Apr 03, 2015 Rachel Newsletter, Washington 2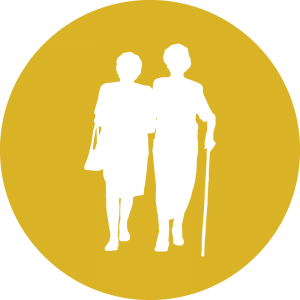 Focus on Aging
Washington state has focused on conducting a survey addressing the needs of senior families. The survey was sent to families who have an adult child over the age of 40 with a disability still living in their home of origin. Results of the survey are still coming in. Once the results have all been compiled and summarized, they will be shared with the group. We look forward to seeing the answers the families provided and using the data to further drive the project.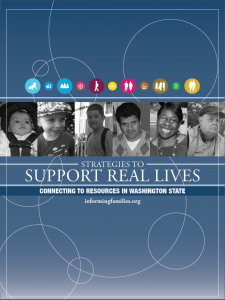 Consistent Messaging
Washington is one of the CoP states that have made their own version of the resource folder. Currently, a translation of the folder into Spanish is underway in the state. This is a great way to share the LifeCourse framework as well as information on resources in the state to even more individuals and families that need it.
---
---
Rachel is the Media & Design Specialist on the Family to Family team at the UMKC-Institute for Human Development, UCEDD. She completed her Master's in Public Administration with an emphasis in nonprofit management at UMKC. She is proud to say she is a second generation AmeriCorps member! Her passion is where social justice and technology meet. Her specialty is making projects, programs, and organizations look good.
Related articles
---