April Missouri Update
Apr 03, 2015 Rachel Missouri, Newsletter 0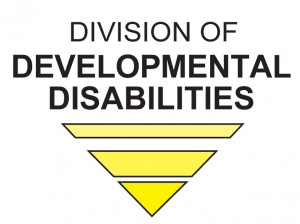 Partnership between State DD Agency & the Family to Family Health Information Center
The Division of Developmental Disabilities continues to refer families and individuals to Missouri Family to Family for informational and peer support. This is an ongoing partnership between the Division and the Family to Family Health Information Center.  MO Divsion staff presented in the Innovative Webinar Series on March 26, 2015. They shared that last year, 52% of intake applications made to Regional Offices were referred to Family to Family for peer support or information. This is an excellent example of how to partner to provide peer support to families as soon as they make contact with the front door of the state agency.
To watch the webinar, go to http://supportstofamilies.org/focusing-on-the-front-door-lifecourse-framework-innovations-webinar-series-march-26-2015/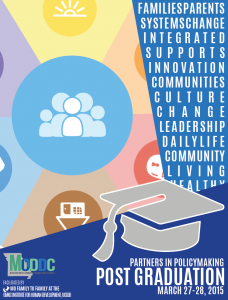 Partners in Policymaking Post Graduation 
The Family to Family Health Information Center, housed at the UCEDD (University Center for Excellence in Developmental DIsabilities), partnered with the DD Council in Missouri to host an alumni weekend for Partners in Policymaking graduates March 27-28, 2015.  Over 80 self-advocates and family members reunited in the middle of the state.  All previous Missouri Partners grads were invited. The event was planned so that alums could connect with other alum from their area and across the state; discover creative ways to continue making a difference in policies and practices for people with disabilities locally, statewide and nationally; and learn about the LifeCourse framework and how to use it in their everyday lives and to effect change.
---
---
Rachel is the Media & Design Specialist on the Family to Family team at the UMKC-Institute for Human Development, UCEDD. She completed her Master's in Public Administration with an emphasis in nonprofit management at UMKC. She is proud to say she is a second generation AmeriCorps member! Her passion is where social justice and technology meet. Her specialty is making projects, programs, and organizations look good.
Related articles
---