ADVOCACY ACROSS THE LIFE COURSE: A Guide to Systems Advocacy in the District of Columbia for People with I/DD and their Families
This great guide was developed by the District of Columbia CoP team!
There's no greater champion for justice and inclusion for people with disabilities than people with disabilities themselves and their family members! In DC, the Community of Practice for Supporting Families of Individuals with Intellectual and Developmental Disabilities (CoP) is a group of family members, government leaders, advocates with disabilities, disability advocacy and services professionals, and other interested community members who are thinking together about how to create policies, practices and systems that better support families that include a member with an intellectual or developmental disability across the life course.
The idea to create this Advocacy Guide ("Guide") was born out of discussions with the DC CoP and it has been developed by people with disabilities, their family members and advocates to help people participate in advocacy that will change systems for lots of people in DC, not just one person or one family. Following lessons learned by the National CoP, this Guide will use a life course framework to talk about needs and opportunities for advocacy at different stages of life. Each life course stage has unique meaning for each of us and each decision affects each person's journey toward their goals and dreams.
View or download the guide below!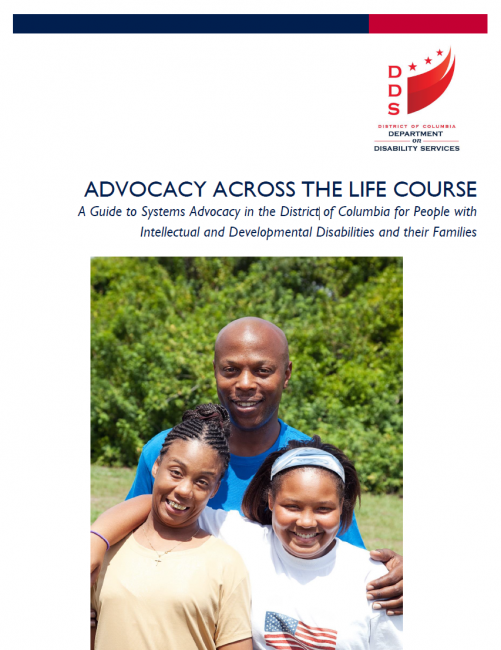 ---
---
Rachel is the Media & Design Specialist on the Family to Family team at the UMKC-Institute for Human Development, UCEDD. She completed her Master's in Public Administration with an emphasis in nonprofit management at UMKC. She is proud to say she is a second generation AmeriCorps member! Her passion is where social justice and technology meet. Her specialty is making projects, programs, and organizations look good.
---