National Partners
T
he national partners are national organizations that are part of the Community of Practice because they all have unique, specialized knowledge about supporting families of individuals with I/DD.  The CoP works with the national partners to inform the work of the CoP and also share information about the activities of the national project.
Our national partners on the Community of Practice are: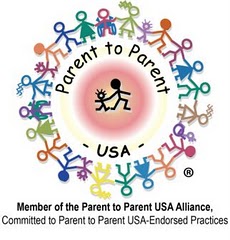 Parent to Parent USA (P2PUSA) is a national non-profit organization committed to promoting access, quality and leadership in parent to parent support across the country.  For over 36 years Parent to Parent programs across the country have been providing emotional and informational support to families of children who have special needs most notably by matching parents seeking support with an experienced, trained Support Parent.
Self Advocates Becoming Empowered (SABE) is the self-advocacy organization of the United States. Founded in 1990, SABE has been working hard for the full inclusion of people with developmental disabilities in the community throughout the 50 states and the world for 21 years. The non-profit advocacy organization is run by a board of self-advocates representing 9 regions of the country.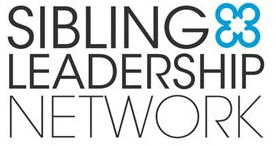 Sibling Leadership Network is a national nonprofit with state chapters that is dedicated to providing information and support to siblings of people with disabilities throughout the lifespan. The mission of the Sibling Leadership Network is to provide siblings of individuals with disabilities the information, support and tools to advocate with their brothers and sisters and to promote the issues important to them and their entire families.

The Association of University Centers on Disabilities (AUCD) is a membership organization that supports and promotes a national network of university-based interdisciplinary programs. Members engage in a range of interdisciplinary activities including exemplary services for children, adults, and families; academic training; basic and applied research; training and technical assistance to schools, communities, and all levels of government; policy advocacy; program evaluation and dissemination of best practices and new information.


NACDD serves as the national voice of state and territorial Councils on Developmental Disabilities. NACDD supports Councils in implementing the Developmental Disabilities Assistance and Bill of Rights Act promoting the interest and rights of people with developmental disabilities and their families.