DC Community of Practice website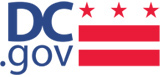 The District of Columbia team has a new webpage about the Community of Practice on the DC.gov website. It includes information on the DC state team and their project focus areas. Check it out to find out more about the DC team!
http://dds.dc.gov/page/dc-supporting-families-community-practice
---
---
Rachel is the Media & Design Specialist on the Family to Family team at the UMKC-Institute for Human Development, UCEDD. She completed her Master's in Public Administration with an emphasis in nonprofit management at UMKC. She is proud to say she is a second generation AmeriCorps member! Her passion is where social justice and technology meet. Her specialty is making projects, programs, and organizations look good.
---